I'm moving to South Australia next week – specifically, McLaren Vale. Wine region.
I'm nervous and excited, but the bustle of packing and organising and tying up loose ends leaves me with little room to feel the feelings. But then there's this blog.
What am I excited about? Living among the vineyards and just ten minutes from the coastline – and not just any coastline, either, one that's remarkably sparkly, where clear water stretches for miles from the shoreline, revealing deep-green shadows where seaweed or stone lurks beneath the surface, eventually deepening into a dark and mysterious blue. In Brisbane, a trip to the beach means at least an hour's drive there and then another back, more or less. Not here.
I'm excited to be in a small country town that's renowned for its wine; "The Epicurean Way", a sign purports in cursive from the side of one of the few roads leading into the town. I like how it seems everyone's connected in some way to winemaking, everyone knows someone who's involved, if it's not them. I'm excited for the life that I will live as Erin in McLaren Vale.
And then, the fear. I'm scared of feeling isolated, without my regular coffee catch-ups or co-working days with my best friend. Without my father's mid-week stay as he bunks at ours for the two days a week he works in the city. I'm scared of missing the walks around Paddington with my younger brother, and the sushi lunches with my older one. Of not being able to see my mum whenever I want to. Of missing this beautiful 100-year-old, timber-slatted Queenslander house that's perched on the hill in Petrie Terrace, with its staircase and verandah that's hit perfectly by the mid-morning sun, where I sit to finish my coffee and warm my toes in winter.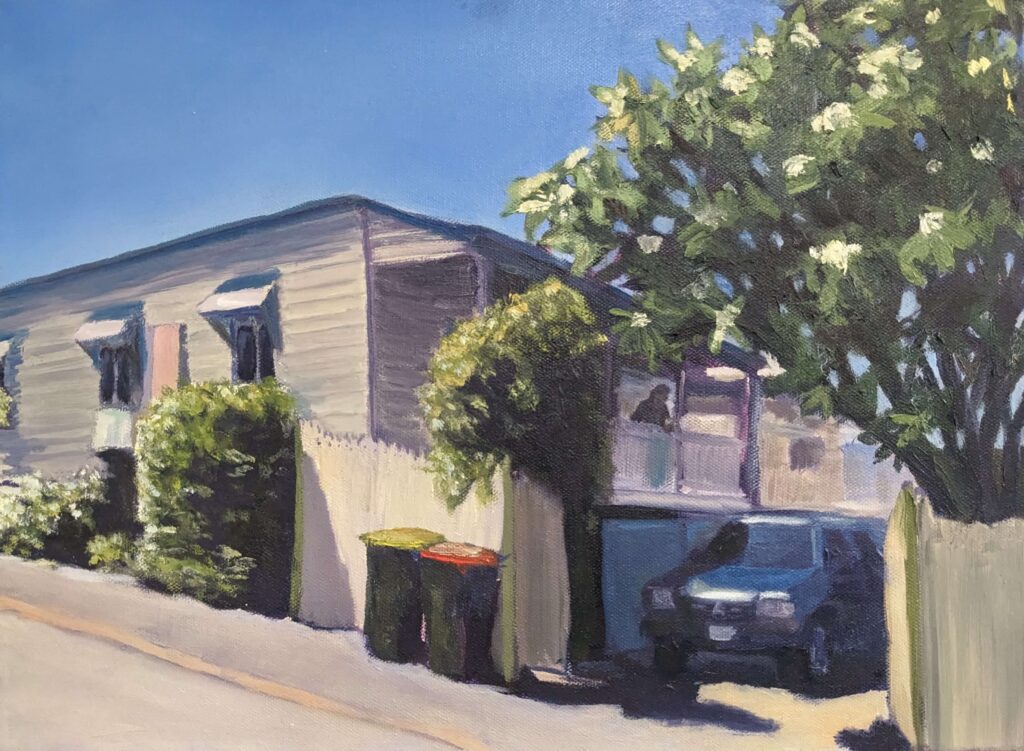 But it's a new adventure, and this house here, though we've lived in it for some five or so years, has never actually ever been our home. Not really. We were tenants, and, unfortunately, without a million dollars to change that. The time to leave would have come, eventually.
So we've been packing; a few boxes every night. The sunroom floor's become a sea of cardboard boxes neatly and tightly packed with books and stuffed animals from my childhood that mum unearthed and returned to me after a deep clean of her storage room. I can't yet bear to part with most of them. Things are hard to throw away, especially when they have a face on them.
That said, some do sit in a big, plastic blue IKEA bag in the corner of the living room, along with some old books and clothes and a jumble of mismatched mugs, ready to be shipped to the thrift store for someone else to love. We've tried to avoid contributing much to landfill.
I'm seeing as many friends as I can before I go; they ask if there's anywhere I want to visit one last time. And I do have my favourite spots, but whenever I search online I find so many others that I haven't yet explored, which makes me wonder if I've even made the most of this city, or if I've spent too many of my days here nestled in the warm reassurance of "there's loads of time," when there never really is.
But I will be back, one day.
I think I'd like to finish this blog remembering those things that I love about Brisbane.
For one, the obvious one, the weather: so many bright days with vivid blue skies and gentle warm breezes. The Paddington hills speckled with houses, many close enough that neighbours could hold hands from their windows if they wanted to, but that nevertheless seem to have their own ecosystems; fences and gates swaddled with vine or plants front quaint, cottage-like facades, behind which hide startlingly deep homes with sweeping verandas and city views. I love the impressive stretch of the Storey Bridge across the wide bend in the Brisbane River, and the collection of restaurants and bars along the snaking fringe of this river, crawling with fancily-clad people and humming with big city atmosphere. I love the hole-in-the-wall bars and hidden jazz clubs down laneways that you never really noticed before and that you have trouble finding again. The skyscrapers that make you feel a part of something big and magical, but from which you can drive barely 5 minutes and find yourself in leafy suburbs with homely cafes, forgetting you were ever near the city at all. I love the subtropical foliage: the palms, frangipanis and bougainvillaea, how a dusty, gum-tree-lined road can morph into rainforest in a matter of metres, and how the rain here is warm. And, of course, the familiarity; just knowing my way around, knowing that I belong and that this is my home. I love that.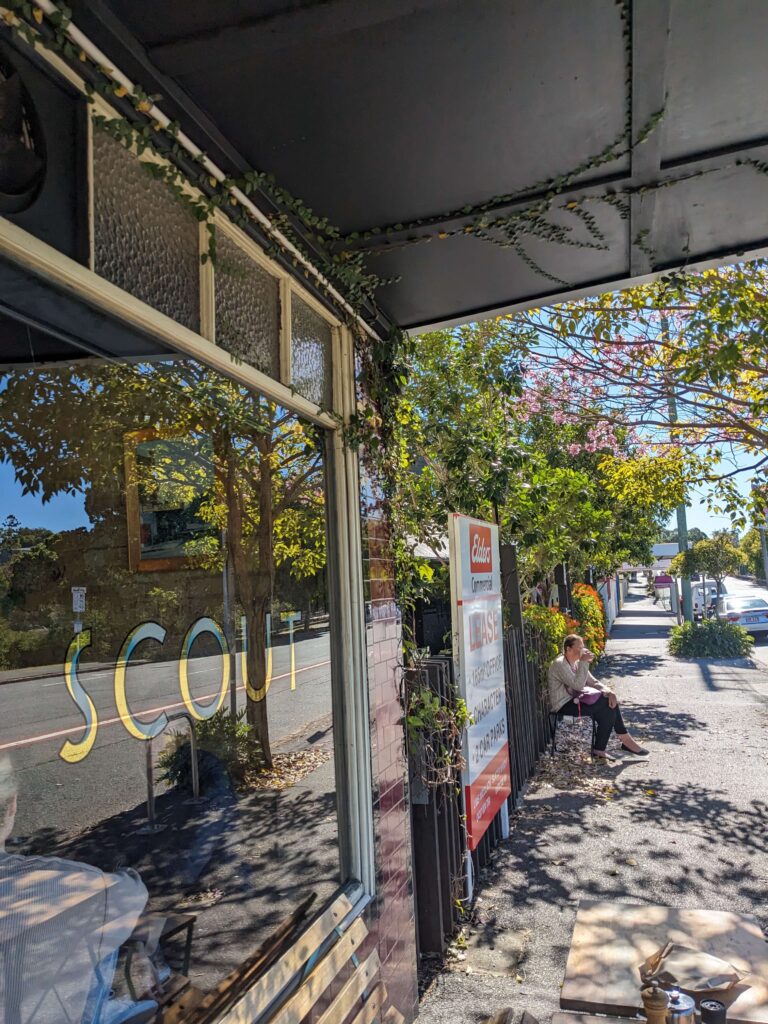 The thing is, I'll likely have a list like this about South Australia and McLaren Vale, too.
*
This morning, I packed up and repotted the rosemary and oregano that sat in the portable herb garden I made with my father one afternoon in his workshop in Cedar Pocket. I was worried that I'd have to say goodbye and I still might have to, but at least this way I've tried. I can give my freshly potted plants to my brother next door, clean out the now-empty herb garden, and hope that there is enough room in the truck to take it with us (future edit, there was!)
We're now waiting on the removalists to arrive and to find out if the space initially quoted for us was accurate enough (future edit, it wasn't!). It's certainly not cheap, moving…
Then we have three days on the road from Friday driving from Queensland to South Australia with an expected arrival time of Sunday dinnertime. Nick's parents are expecting us and will have a meal waiting for us, and a few hugs, too, I imagine.
Until then,
E.