We welcomed the first new member of our family at 9:41am on Monday morning—the four others followed over the next four hours; their deliveries set in cycle a period of short-lived relief, anxious Googling, poking and stroking of mother and probably a few too many phone calls to the vet. (In hindsight, a litter-count x-ray may have been a good choice?!)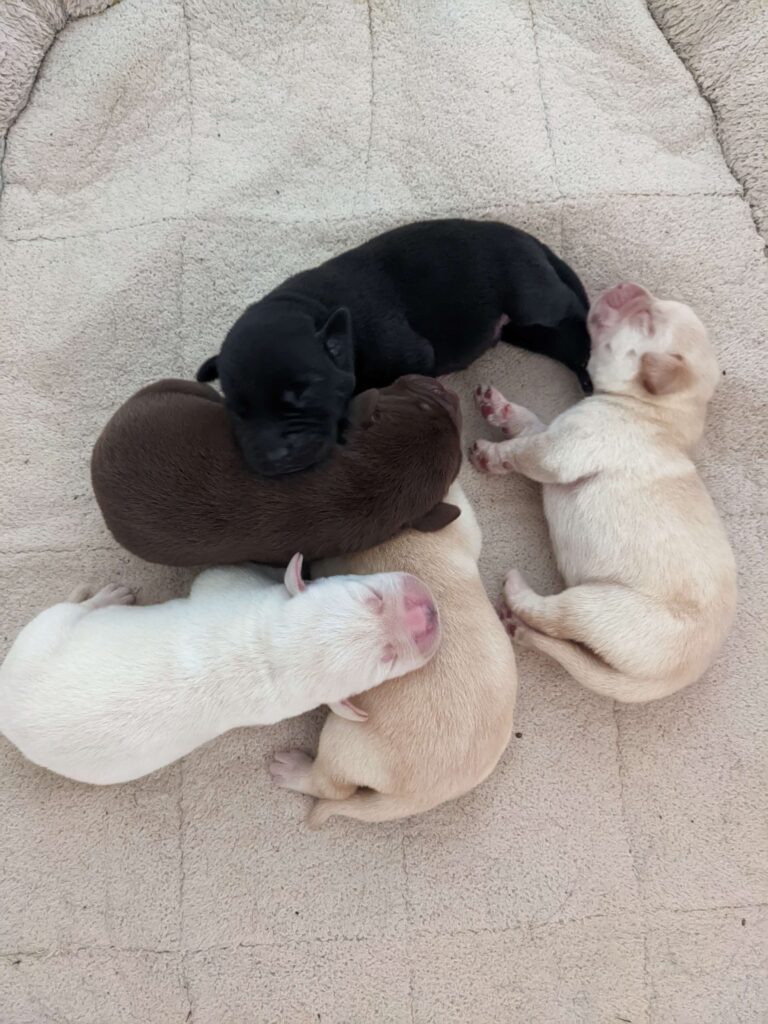 Now, five healthy labrador puppies inhabit the small entranceway in my parents' home; parents whom I had to beg to get a dog when I was ten years old, and who since never, under any circumstances, allowed a pet indoors. Well, clearly, there was one circumstance: when the pet in question has just given birth to five gloriously plump puppies in all shades possible of the breed: chocolate, golden, white and black. 
A homemade wooden whelping box sits in the small space between the living room and front door, purpose-built to ensure no accidental sitting on teensy, helpless pups occurs (by mother lab, of course). I suppose its position is a nice metaphor for the place the pups have also taken up in our lives: front and centre. And my, are they adorable. They squirm and they squeak and their suckling sounds like wet kisses. They're all round bellies and velvety noses and tiny pink feet, and I can spend hours watching them. A balm for the soul, evidently: it's hard to feel anything other than happy when there's a two-day old labrador resting his small head over another, and when I lift one finger to tickle behind an ear smaller than my fingernail, tiny nerves cause a tiny leg to kick.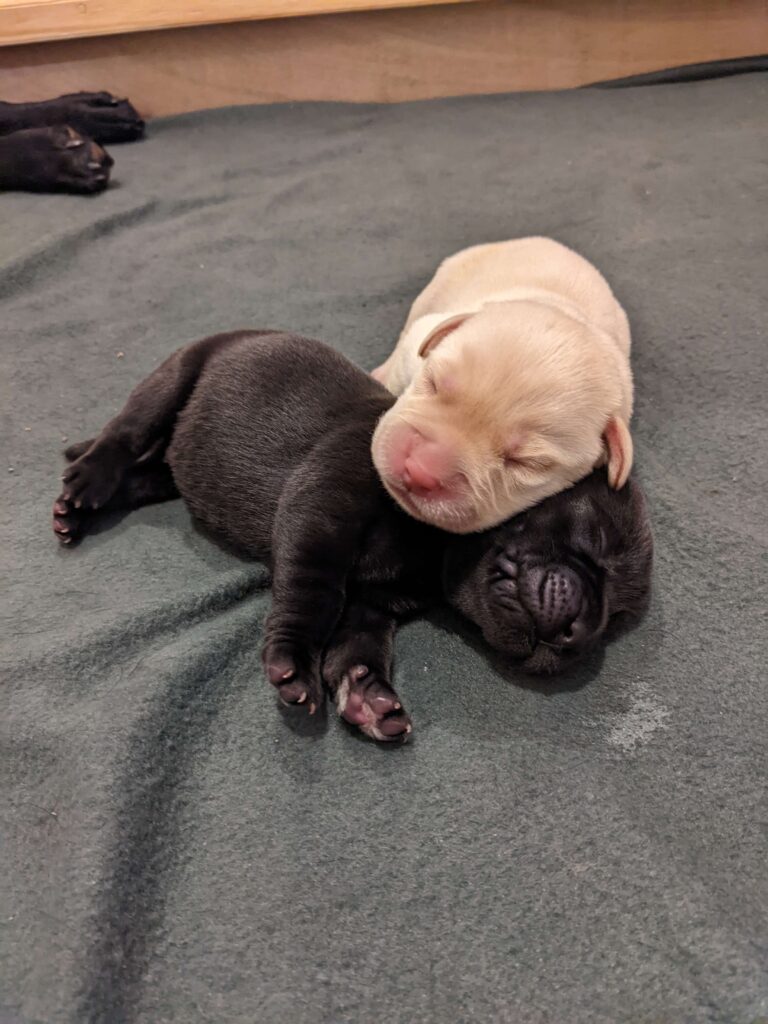 What else is happening besides? Not much. I've been at my parents' home in the country since Sunday evening, anticipating that dear Olive was soon to become a mum, and willing to be a part of it. I've been working, slowly, when I can peel myself away from the newborn pups.
Dad had Covid, so was exiled to the other house on the property until Wednesday evening; he still had a small cough when he returned, and on Friday evening I tested positive, too. Darn. So far, I've only had some body aches and a dry cough; hopefully it won't get much worse.
That means I'm here for at least another seven days—probably most of them I'll spend in my room, far away from my mum, who has so far managed to escape the virus, and far away from the puppies, though I know it's rare for it to pass to dogs. I would hate for that to happen, obviously, so I'm happy to play it safe and hunker down in my room.
After an unexplainable hiatus (or maybe not: Wordle?), I finally picked up my book again last night. I'm reading Love Among the Ruins by Harry Smith for research for my own novel, and I'm just about to start Hell of A Book by Jason Mott for my book club, which convenes every second Tuesday of the month in a suburban cottage-turned-bookshop in the winding backstreets of Red Hill. 
My new photography 'hobby' hasn't so far eventuated beyond the desire to start. I'm hoping to travel in July for a few weddings in the northern hemisphere, and I'm hesitant to buy a good camera while I'm saving for that, though I know that's no excuse. I have been trying to organise a catch-up with my photographer friend, but with birthdays and then my city flooding and now Covid, it's proving to be difficult. Now that I have seven days of isolation, though, I may be able to watch some videos on YouTube. Not putting any pressure on myself to do that while I'm recovering, though! It might be that what's best is to just binge watch some crappy television… but we'll see.   
The day is grey, the grounds sodden and a curtain of cloud drapes over the hills; perfect for staying cuddled in bed with a hot cup of tea.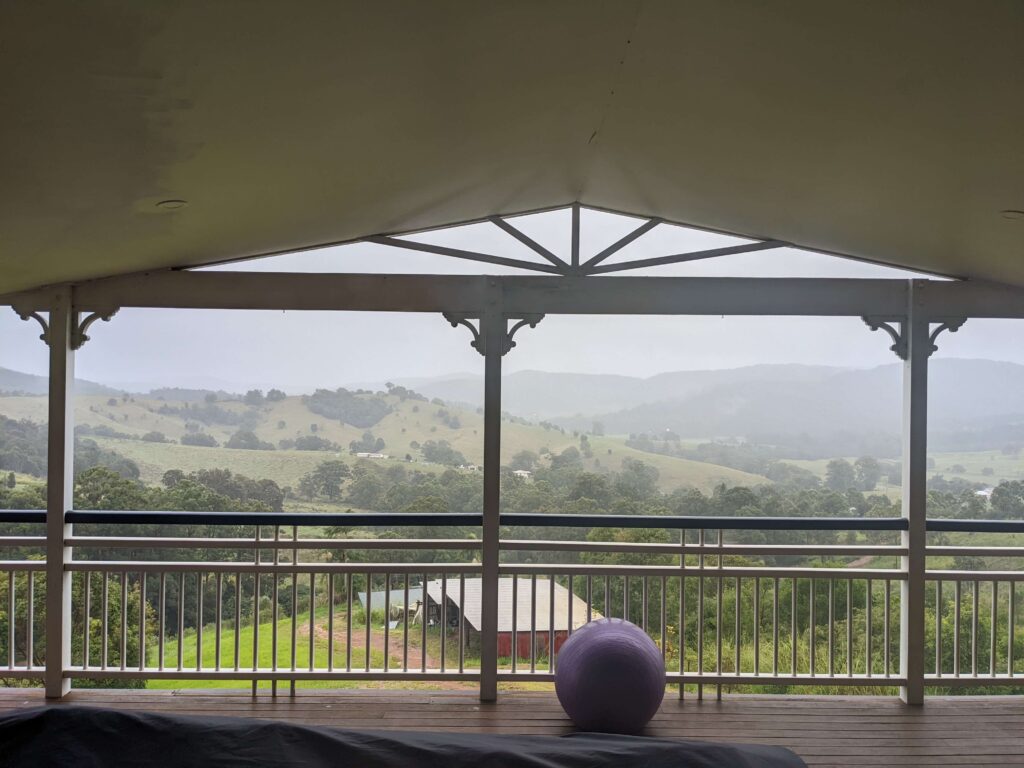 Wishing you a restful weekend! (Don't forget to vote today!)
E.